!!!!! FIRST TIME IN SPAIN !!!!!
Make Your Wildest Music Dreams Come True This Year
Get all the important information about the seminar via email. We value your privacy and would never spam you!
Watch this video and find out how to
BECOME A MUSICIAN IN 4 DAYS
Get the details via email. Even if you cannot participate this time: You will get the information about the next event directly. Stay in touch. Stay informed.
Don't worry: We do not have the desire or time to spam you.
You'll get information emails regarding the event with interesting videos, pictures and really cool stuff.
"Music can express that which cannot be said with words alone, but on which it is impossible to remain silent!"
Ever since the dawn of mankind, people have tried to express their feelings with sounds and rhythms.
So how come there are so many people today who think that they are not musical ?
Aren't music, sound and vibration things that belong to EVERY human being?
Just take a look at little children who enjoy nothing more than singing and dancing before they are made to sit still and be quiet!
Must it really take YEEEEEARS to master an instrument?
Perhaps you have asked yourself these or similar questions…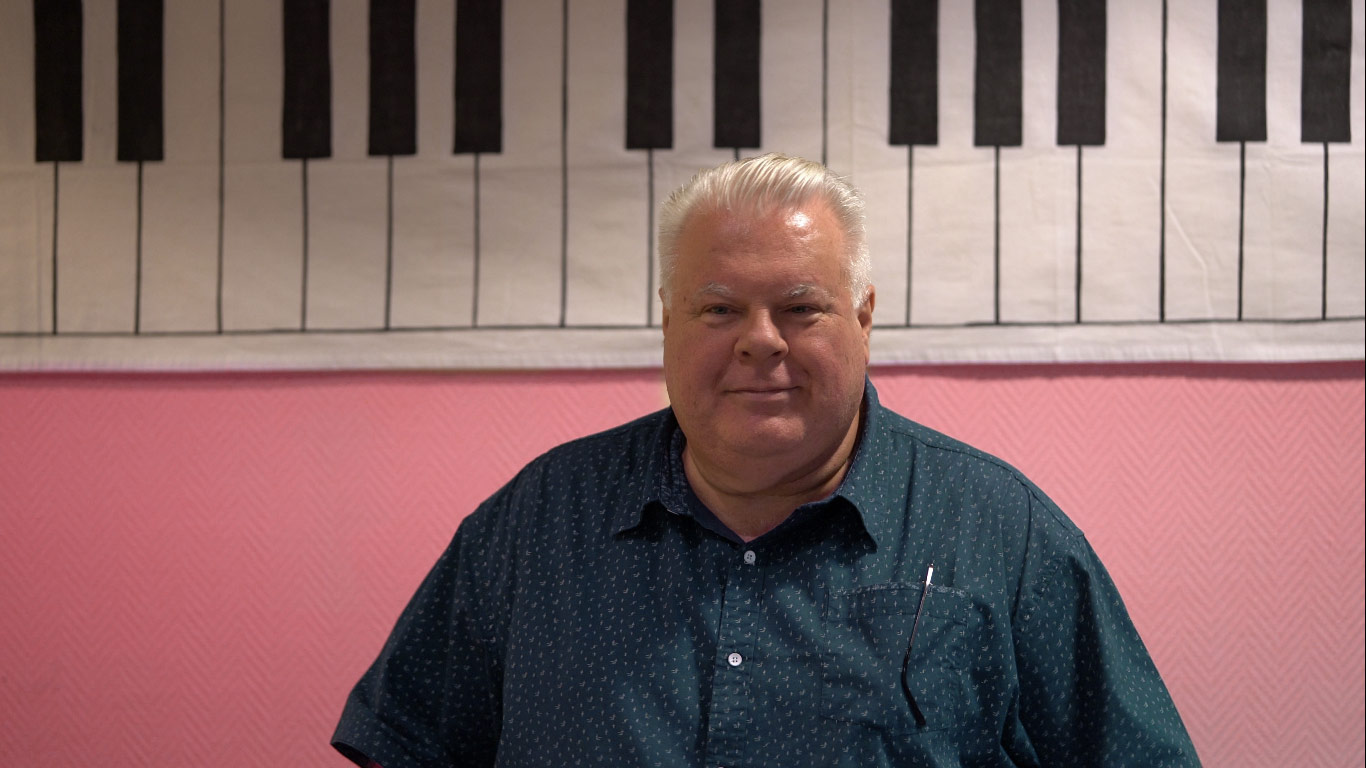 Duncan Lorien is a well-known recording artist, composer and educator. He has spent decades researching why learning music was turned into something so complex over the centuries that it keeps a lot of people from starting to learn instruments.
Born in 1954 in London, England, he studied classical piano from the age of four years. He studied drama and music in college and was Deputy Head chorister at the Royal School of Church Music in London. At teacher training college he found the approach to music was too serious and complex and left to begin his own approach to the subject.
Based on what he found he created the UNDERSTANDING OF MUSIC SEMINAR which teaches a new approach to learning music by combining proven knowledge from the ancient Greeks with new discoveries in the field of brain research and neurobiology.
This revolutionary approach to making music, reading music and composing has helped many well-known rock and jazz musicians, university lecturers and music teachers, as well as beginners, to reach new heights of creativity!
Open the door
to the world of music
in your life!
This incredible seminar will lead YOU in a simple, step by step, hands-on approach to fully understanding such subjects as naming notes on the keyboard and guitar, playing scales and chords from memory, the basics of improvisation and reading and playing music notation.
Over 35,000 graduates on five continents have now experienced the magic and fun contained in these seminars with one of the world's most entertaining and passionate educators, Duncan Lorien.
Music is a language and Duncan Lorien has discovered the way to show ANYONE how to understand and communicate it!
What does the Seminar cover?
Here are some of the things you will learn during those four days:
Learning all the note names on the keyboard and guitar from memory and how to work out the note names on other types of Western musical instruments.
How to play all the scales and modes (a special type of scale) on both keyboard and guitar. Dozens of scales are easily memorized during the seminar.
How to play every chord on both keyboard and guitar. Dozens of chords are easily memorized during the seminar.
How simply the physics of sound and the history of music can be explained.
New breakthrough easy exercises to teach you to coordinate hands and fingers.
How to understand a chord chart so that you can play songs for keyboard
and guitar in minutes not hours.
How to read and play any piece of musical notation in minutes not hours.
How to do a simple 10 minute daily practice schedule that really works.
No claim is made that graduates play like Elton John or Eric Clapton in only one weekend but every beginner understands music by the end of the
weekend and professional musicians say they reach new creative heights.
How can all this happen in one weekend?
By using an advanced system of easy steps developed by Duncan Lorien that ensures everyone in the Seminar fully understands and is able to apply each step before the next step is started. All the Seminar information is included in an easy to read manual with simple diagrams. The attendee interacts with the manual throughout the Seminar and continues at home with the daily practice schedule. The Seminar manual, a daily lesson
program and a DVD with all the exercises are included in the Seminar fee.
What instruments are required?
Duncan Lorien recommends the keyboard as the fastest instrument to learn music on and if you have your own portable keyboard please bring it with you as this helps to ensure everyone has access to a keyboard. You are welcome to bring an acoustic guitar as the Seminar is immediately applied to
guitar as well. Although the information is fully applicable to other instruments such as brass, woodwind, percussion or voice only keyboards or
acoustic guitars should be brought to the Seminar.
Who should come to this Seminar?
Absolute beginners in music, professionals in all styles of music, college graduates with music degrees, music teachers and even music college instructors have all attended and testified to the incredible success they have experienced with the Seminar. The youngest graduate is only 6
years old and the oldest is 91. The youngest recommended age is 13 years old (depending on study ability). Younger children will be considered on written application.
An extended weekend and 10 minutes a day is the ONLY TIME
you will need to invest in your adventure of becoming a musician !
You are probably wondering how many thousands of Euros the seminar will cost you, because it covers not just one, but SEVERAL YEARS  of music training. Though many participants have told Duncan that they would have gladly payed thousands of euros for this information, Duncan continues to make this knowledge available and affordable for everyone!
So it's not going to cost you thousands of Euros. Believe it or not, it will even cost you WAY, WAY LESS THAN a thousand Euros!
Sign up below  and find out about the special price and the early-bird price that Duncan has created  for Málaga!
And here's why it is totally risk-free for you:
Duncan gives every participant a 100 % money-back guarantee.  
If you come to the seminar and after the first day you find that it's not what you had been looking for, you can ask for a full refund and leave the seminar, no questions asked…. AND if after 4 days Duncan has not delivered what he said he would, the money-back guarantee will apply and you will get a full refund
So you see…. There's no risk for you!
The seminar is either going to be what it promises to be or you will get your money back!
Great seminar! I would recommend this course to every student.
From novice to musician in a weekend.
This seminar has given me my life back.
There is nothing comparable to this data in the field of music.
After twenty years of self-study the veil has been lifted.
I have taught music for thirty years and would not have believed this possible in one weekend but it really, really is!
This weekend has been one of the most rewarding things I have done for myself in my entire life.
The number of doors that have opened for me in these two days in the fields of understanding and creativity are uncountable.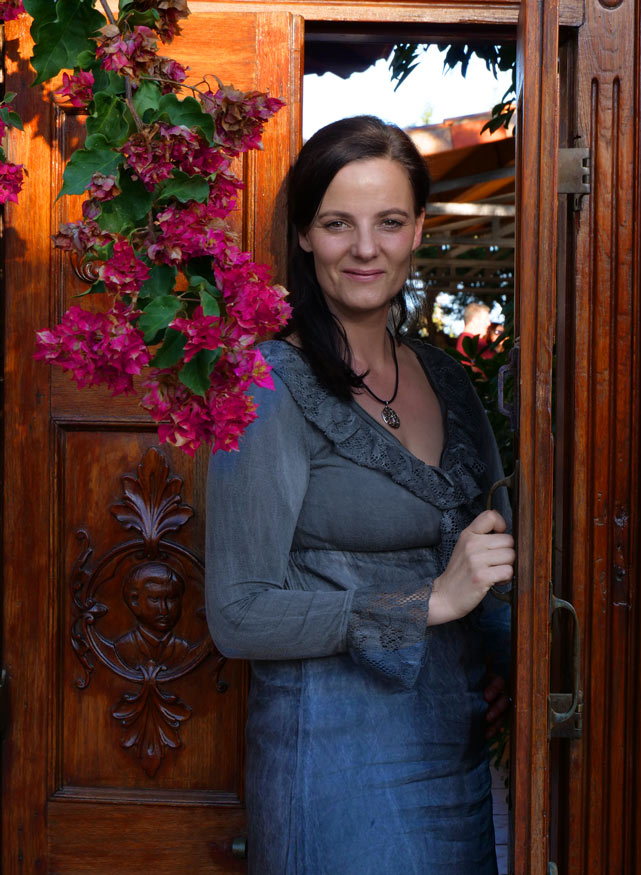 As a mother of four children and in my work as a trainer for holistic self-care and regeneration I see miracles happen every day through the influence of music on body, mind and soul!
I am hosting this seminar so that even more people will be able to communicate their deepest feelings and thoughts through the language of music!
As a child I enjoyed singing and was able to remember melodies I heard and sing and play them, but I did not want to read music yet. When they tried to force me to read notes, I was so frustrated l almost gave up on music entirely… Later I wanted to become a professional singer and so I had to deal with more music theory, whether I liked it or not. It all seemed too complex and confusing though and so I never really enjoyed or fully understood it.
However, I always thought and hoped that there would be a different way of learning music. So when my children where little I started looking around hoping to find a different approach to playing instruments so that they wouldn't have to go through the same things that I went through.
I have no words to describe the relief and joy I felt when in 2005 I heard about and attended the Understanding of Music seminar created by Duncan Lorien and found out why it had not been my fault that I hadn't really understood music theory before. Not only did I receive all the information I needed to understand music theory completely, but I was also given all the tools to become successful as a musician. This seminar has changed my life !

The Seminar takes place in a beautiful location near Málaga by the Mediterranean Sea.
Use this opportunity to explore the city of Málaga and the beauty of Andalucia while you are here!
Duncan Lorien will deliver the Seminar in English and it will be translated into German.
Thursday May 23 2019 9:30 am – 6:30 pm
Friday May 24 2019 9:30 am – 6:30 pm
Saturday May 25 2019 9:30 am – 6:30 pm
Sunday May 26 2019 9:30 am – 6:30 pm
Lunch breaks 1:00 pm – 2:00 pm
Great! Get the details via email. Even if you cannot participate this time: You will get the information about the next event directly. Stay in touch. Stay informed.
Don't worry: We do not have the desire or time to spam you.
You'll get information emails regarding the event with interesting videos, pictures and really cool stuff.
Feel free to reach out to Lilli.
Phone/SMS/Whatsapp/Signal/Telegram
Please share the message!